Foothills of the Cévennes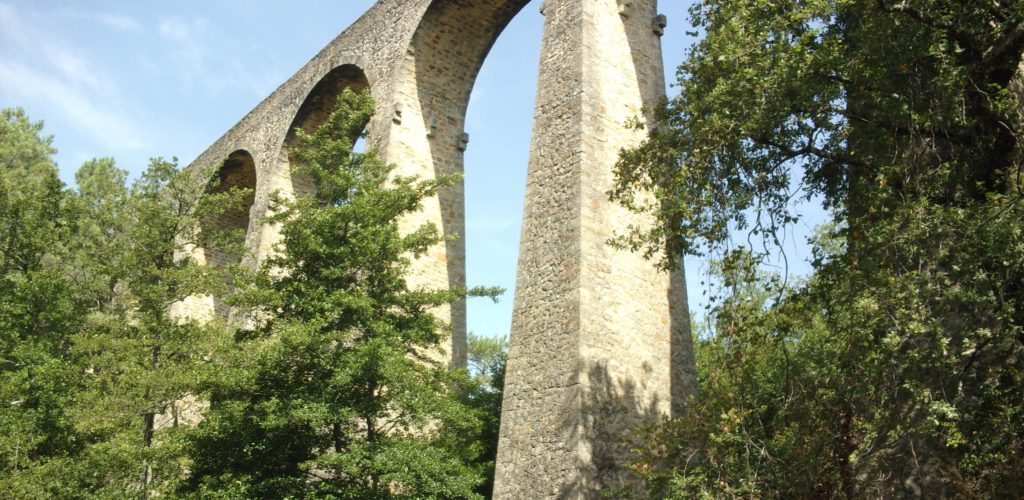 Foothills of the Cévennes
BERRIAS – CHALLENGING RIDE –
Explore the remains of the Doulovy valley coal mines by MTB. Head down tracks dotted with remarkable engineering structures to reach the former mining sites. The descent from the medieval village of Banne marks the return to the Granzon plain. The route is physically demanding and electric assistance makes the ascents easier… but not TOO easy. Make up your own mind: give it a go.
Route and terrain

:
35km with 700m elevation gain

Duration

:
from 8.30 a.m. to 12.00 p.m.

Age

:
from 15 years old, regular riders only

Meeting point

:
Ardèche Vélo base in Berrias
GPS: 44.3733 4.2081

Ride

:
regular ride (min. 5 participants)

Group

:
on-demand ride (min. 5 participants)

Rate from

:
25 €

Rate including

:
Guide and traditional or e-MTB hire.
Head torch or similar recommended.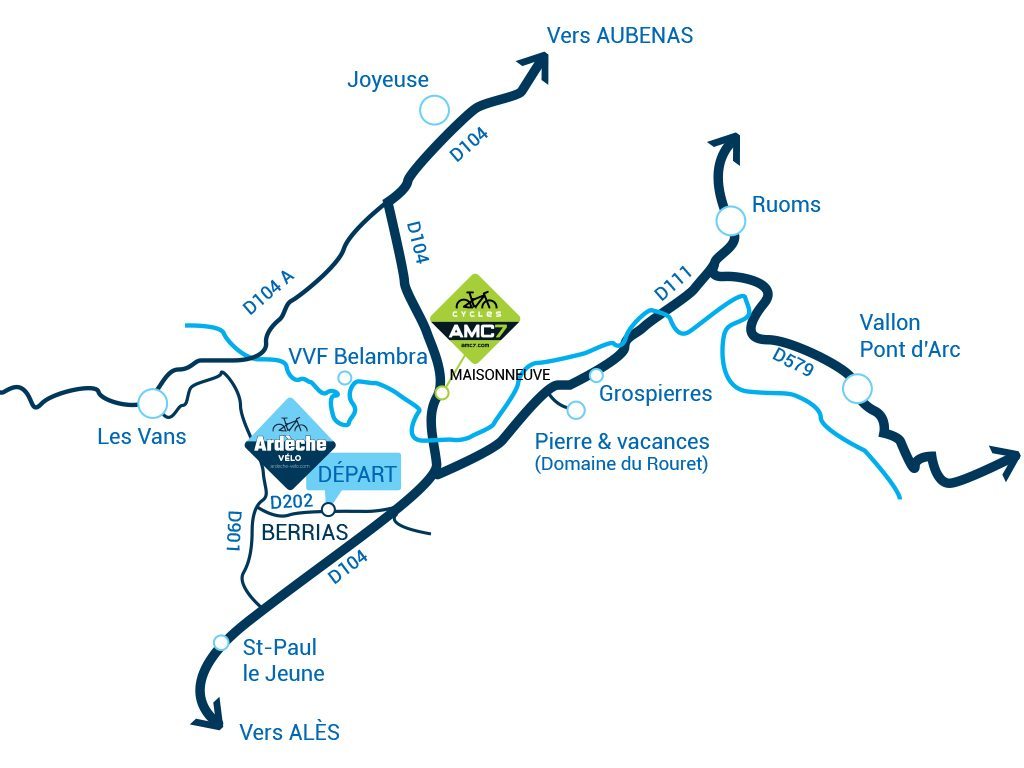 Features

incursion into the Cévennes mining region, complete with truly memorable sections
bucolic enduro single track
Booking